Their challenge: Keeping up with construction industry challenges
It's no secret the last few years have brought many challenges like: rising material costs, supply chain issues and project delays have all plagued the construction industry. And with these continuing challenges come the repercussions of increased pricing on projects and unhappy clients.
No matter where in the country builders are located, many are feeling the same pressures of the current environment.
That's why the leaders of Shawn Forth Homes in Oklahoma City, Oklahoma, and Solid Rock Custom Homes in Colorado Springs, Colorado, decided to partner with a network like CBUSA.
The national group purchasing organization helps businesses save money on their material purchases. Through CBUSA, businesses can access exclusive discounts from leading suppliers and manufacturers. This works by combining the buying power of its members, allowing them to negotiate better pricing.
"We've been getting hit pretty hard as builders these days," said Lain Chappell, president of Solid Rock Custom Homes. "With clients getting upset about warranty items or delays and not finishing the project on time, it's nice to have another advocate in our corner."
Without CBUSA's network, these two companies wouldn't have the guaranteed material pricing and support from fellow builders they have today. Starting chapters in their markets has helped to ensure their businesses' success, and they're hoping their story encourages other builders to do the same.
Company name
Solid Rock Custom Homes and Shawn Forth Homes
Location
Colorado Springs, Colorado
and Oklahoma City, Oklahoma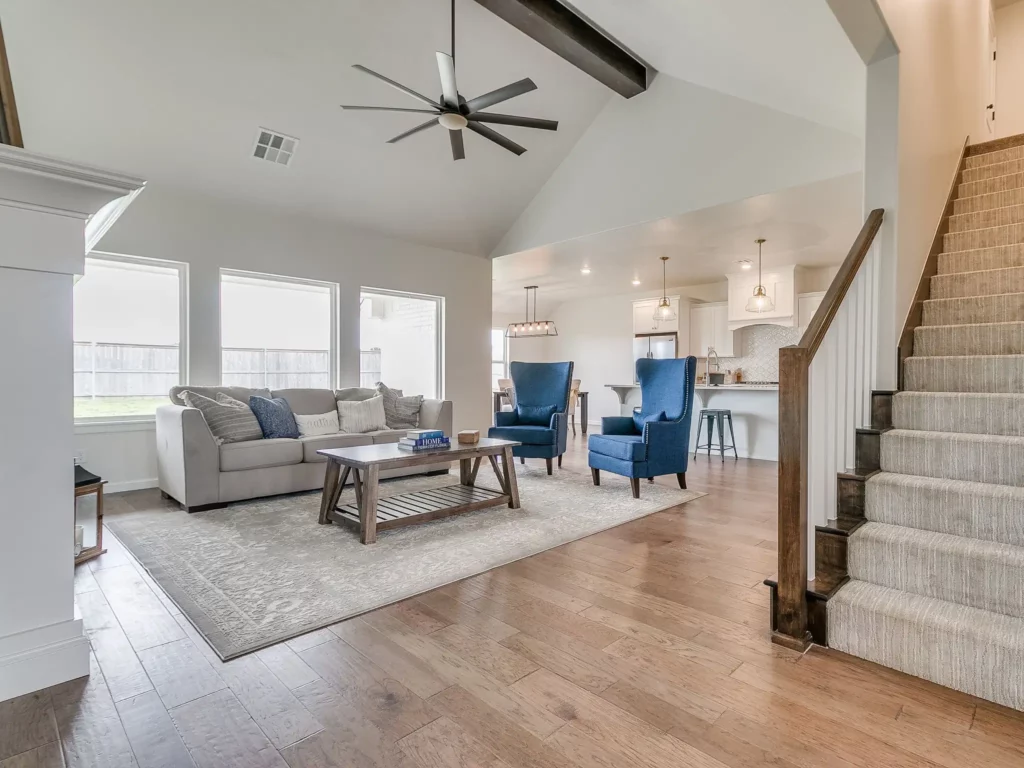 Their solution: Introducing CBUSA to their building markets
Both companies are relatively small when compared to the huge national builders. Shawn Forth Homes is a mid-sized business building roughly 25 homes per year, and Solid Rock Custom Homes is a smaller custom home builder completing about six to 10 homes per year.
This being said, as members of CBUSA, both businesses are able to compete at a national level for the best material and product pricing.
Shawn Forth, owner of Shawn Forth Homes, believed he wasn't getting the best price for lumber even though he had a great relationship with his supplier. Even if they told him he was in their tier one, he never really knew what that meant.
"It wasn't until my framer came to me and said, 'You're paying way too much for lumber,' that I started to look for a buying group," Shawn said.
Similarly, Lain knew he could get better pricing that was more in line with larger builders.
"I always noticed that the volume builders would get better pricing than we do," Lain said. "So, when CBUSA came along, I thought it was a great opportunity for us smaller builders to get big builder pricing."
Shawn and Lain both discovered CBUSA through industry events they attended and were sold on the concept of group purchasing right away. They know that by working with other builders to increase buying power would help grow their companies.
So, they took it upon themselves to get chapters started in their markets. They each pulled together a group of top builders in their respective communities and the CBUSA team spoke with each group to help get them started and connected in the network. The rest is history.
Their success story: Establishing a strong foundation with their CBUSA chapters
The process of starting a CBUSA chapter begins by submitting an inquiry about membership. From there, someone on the team will reach out to discuss the details and determine if it's a good fit. Builders will then work with their market representative to establish logistics and secure vendor partnerships.
Getting your chapter off the ground is exciting, but it can come with a few bumps in the road.
Shawn started his group with five builders, but soon after, he lost three because they wanted to stay with their current vendors. Although frustrating, Shawn didn't let it deter him from his goal.
"We were able to then bring in some new builders who were more aggressive," Shawn said. "They wanted to grow their business, and they wanted to grow the CBUSA business as well."
Today, they have a solid group of about 25 builders who meet every month.
Lain started his group by compiling a list of about 30 builders who he wanted to do business with. He contacted all 30 of those builders, and after a couple meetings, 13 builders committed to joining CBUSA.
And today, they have 20 members in their group.
One takeaway both Shawn and Lain discovered when starting their chapters is the importance of establishing ground rules or bylaws right away. This will help to establish expectations up front and ensure success.
"We asked one builder to leave because they weren't paying their bills on time," Lain said. "So, we made it a stipulation that you have to pay your bills on time."
The Colorado Springs group also requires all members to be a part of their local home builders association.
"Being a part of the HBA ensures our members have a code of ethics, and they're giving back to our industry," Lain said.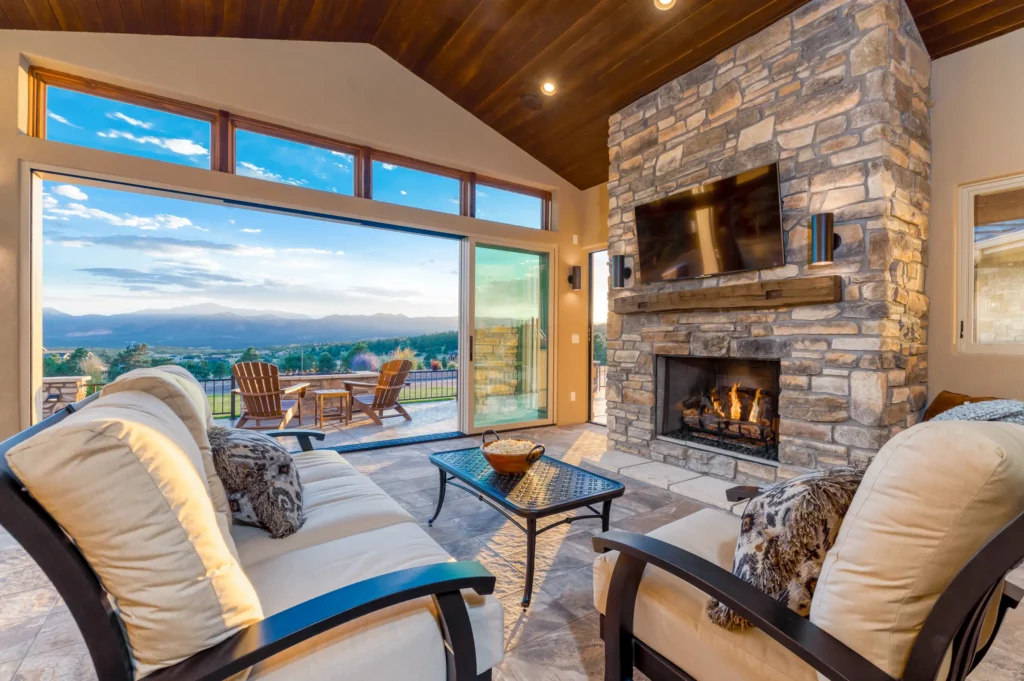 "I think my favorite part of CBUSA is the relationships. Getting better volume pricing and national rebates is definitely a perk, but the relationships with our industry are critical to our success."

– Lain Chappell, president of Solid Rock Custom Homes
Establish relationships and build trust with local suppliers
There's also a benefit to holding events for suppliers, so they can meet your group of builders and consider becoming a preferred local vendor with CBUSA. Lain and his group hosted an event at their local home builder association office where they brought in all the vendors and called it "Meet the builder night."
"It was a huge success, and they were able to get more local vendors to join CBUSA," Lain said.
Vendors who join CBUSA enjoy many benefits like working with vetted builders, ensuring business growth, increasing sales efficiency and getting paid on time. Suppliers and builders working together within CBUSA's network have an understanding that they're a higher priority for each other.
"We decided early on that we were going to be a cohesive group, meaning we had committed buys on roofing, lumber and drywall," Shawn said. "We agreed that if we put it out to bid a certain vendor, that it was mandatory for everyone in the group to switch to them."
Working with certain vendors also has its advantages when marketing to potential clients. At Shawn Forth Homes, they showcase the fact that they're a member of a group purchasing organization, which allows them to get the best price on materials.
"If our clients want to use Andersen, we tell them that we're going to get them the best price on those windows in this market," Shawn said. "We're going to be more competitive whether it's windows, Kohler, JennAir or some other appliance."
They're also able to provide price locks, so even if prices go up and materials are less available, the price is set.
"We're able to use our better pricing as a competitive advantage and adhere to our client's bottom line, which they appreciate," Lain said. And just being part of a professional organization is something they look for as well."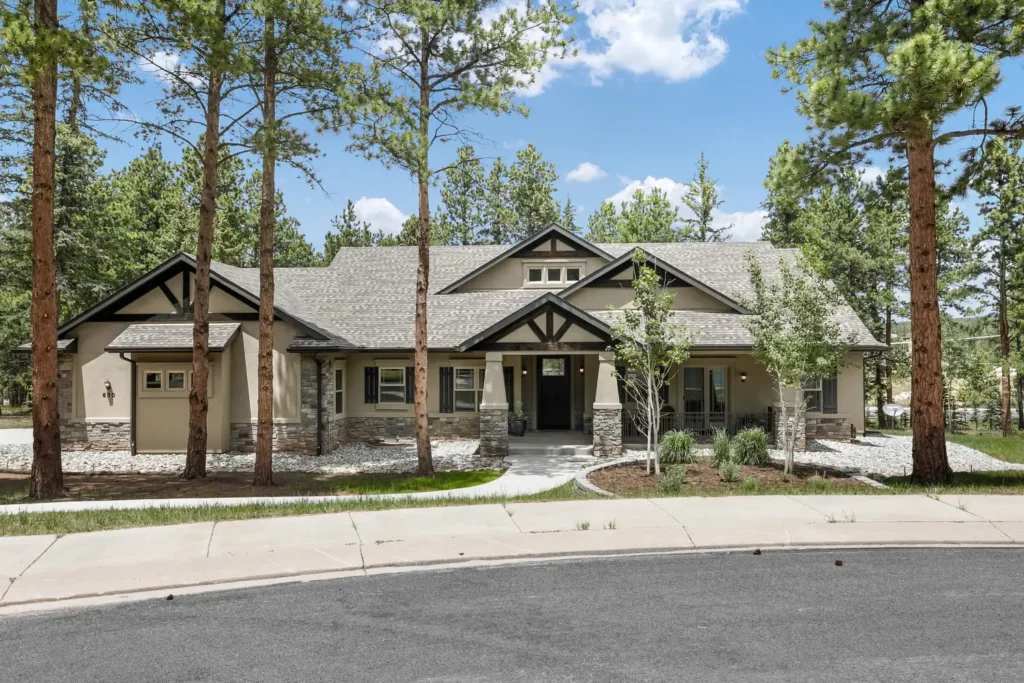 Take advantage of networking opportunities with fellow builders
Although the price advantage is great, Shawn and Lain quickly realized there was more value to being CBUSA members than just cost savings. In fact, the relationships they've established and the learning opportunities available to them have proven to be invaluable.
"I think my favorite part of CBUSA is the relationships," Lain said. "Getting better volume pricing and national rebates is definitely a perk, but the relationships with our industry are critical to our success."
Having a group of like-minded professionals that are willing to work together toward a common cause is something you don't typically see in the construction industry. Members are still competitive, yet willing to share and grow not only their business, but others' businesses as well, which is unique.
There's a consensus among the builders of CBUSA that building relationships and working together are two of the most beneficial aspects of being a member.
"We've got builders in our group that build 100 houses a year, so they can get better pricing than I can regardless," Shawn said. "For them to come in and say, 'I'm willing to leverage my spend to help you get your pricing down,' is pretty significant. At the same time, working together and getting consistent pricing helps them, too."
Are you ready to start a local CBUSA chapter in your area?
CBUSA is looking to expand their network and start new chapters in different markets across the U.S. Apply today and start seeing the benefits of working with some of the top professional builders in the nation.