Their challenge: Competing with large public builders
For the past 34 years, Boone Homes has been building luxury homes in Richmond, Virginia. They've become a standout in their market because of their focus on using the highest quality materials, applying proven construction methods and integrating energy-efficient building practices.
They cater to homeowners who looked at production homes but wanted more customization as well as those who thought about a custom home but were looking for a more efficient building process.
"We sit somewhere between production-based and full custom – giving our clients floor plan options with the opportunity to customize as they see fit," said Mitchell Bode, president of Boone Homes.
Another aspect that makes them unique is their traditional architecture style.
"We use a lot of brick in our design," Mitchell said. "Which is something else that sets us apart in this market. Many builders have transitioned to only building the new farmhouse and craftsman style."
And although their building standards and style gave them an edge, it still wasn't enough to help them compete with huge production builders.
"We're a smaller builder compared to some of the production builders in this market," he said. "We have an estimator and a purchasing coordinator, but no one really attacking negotiations and new contracts on a day-to-day basis."
Enter CBUSA.
Industry
Semi-custom homes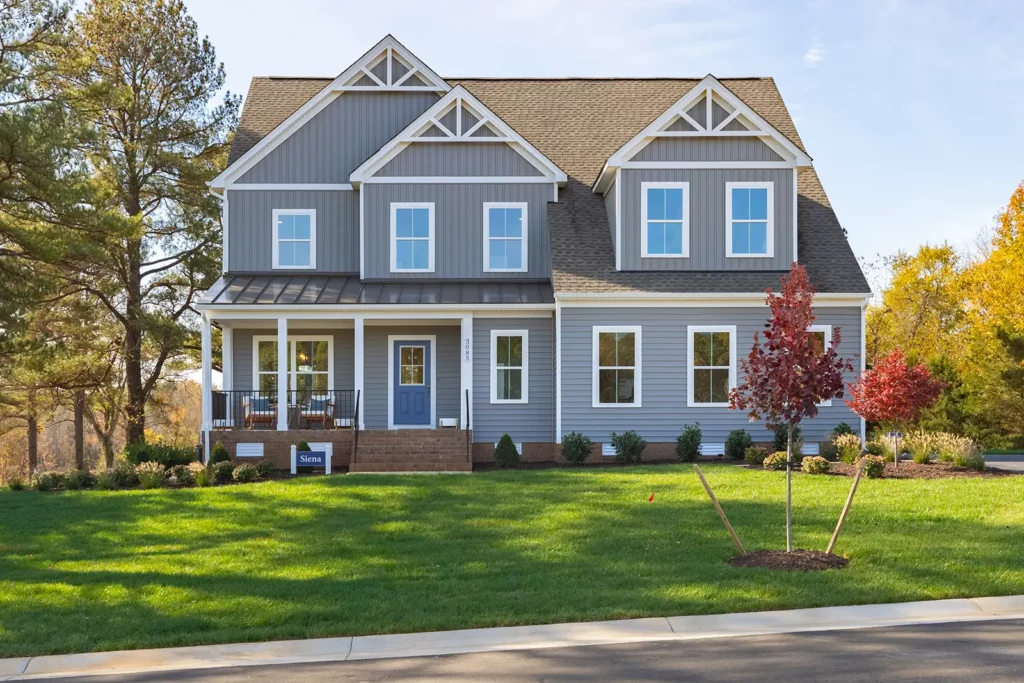 Their solution: Leveraging CBUSA's national brand partners
After being introduced to CBUSA several years ago through other builders in the Virginia market, they were sold. It not only made sense for their small business, but it also gave them the opportunity to save money. It wasn't long before they saw the power of group purchasing.
"From an improved business standpoint, it's not having to hire the overhead to do those contract negotiations," Mitchell said. "And then obviously, the rebates have been huge for us. We really take advantage of every rebate we can get through the CBUSA program."
After becoming members, they began transitioning their current materials and product offerings to CBUSA's national brand partners.
"Many of the CBUSA brand partners just fit what we do. Kohler is a prime example of that. We switched all of our offerings to Kohler, and it's great brand recognition."
Their success story: Growing to an annual revenue of $56 million
The Boone Homes team now uses almost all the brand partner contracts offered by CBUSA. This has helped them land more sales.
"The recognition of brands through CBUSA do help us sell homes," he said. "When customers hear names like Kohler or Generac, they feel comfortable with those brands."
The Boone Homes team promotes these well-known, top-tier brands in their marketing efforts, which draws in more clients. They're able to show that they're not just using builder-grade brands that no one's heard of. They're using brands that are known and trusted by homeowners.
CBUSA also continues to add new brand partners regularly, which helps Boone Homes and other builders appeal to more homeowners at different price points.
"We're really excited about the new JennAir contract," Mitchell said. "When people were looking for something higher end, we didn't have anything within the CBUSA program to push them to. But now with JennAir, that's a really good fit for us."
Mitchell has also seen the benefits of negotiated locked-in material pricing through CBUSA. By joining forces with other local builders in their network, they're able to lower their cost for materials as well as the cost of their home builds.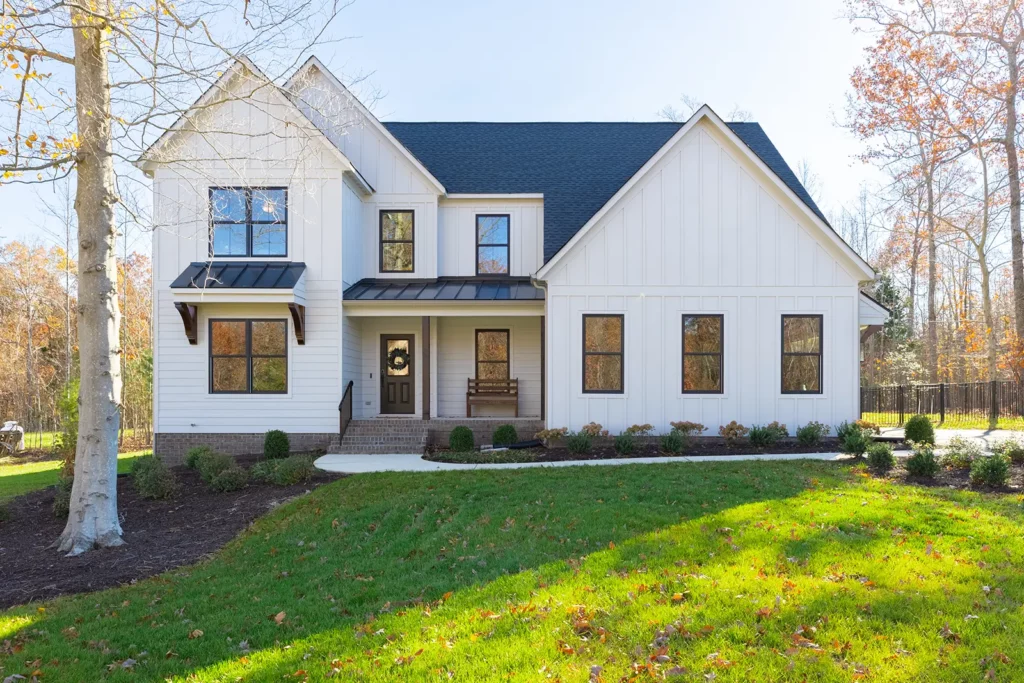 "We're really grateful for the partnership with CBUSA. They've really made it easy for us, and that's really important to our relationship. I really do appreciate that."

– Mitchell Bode, president of Boone Homes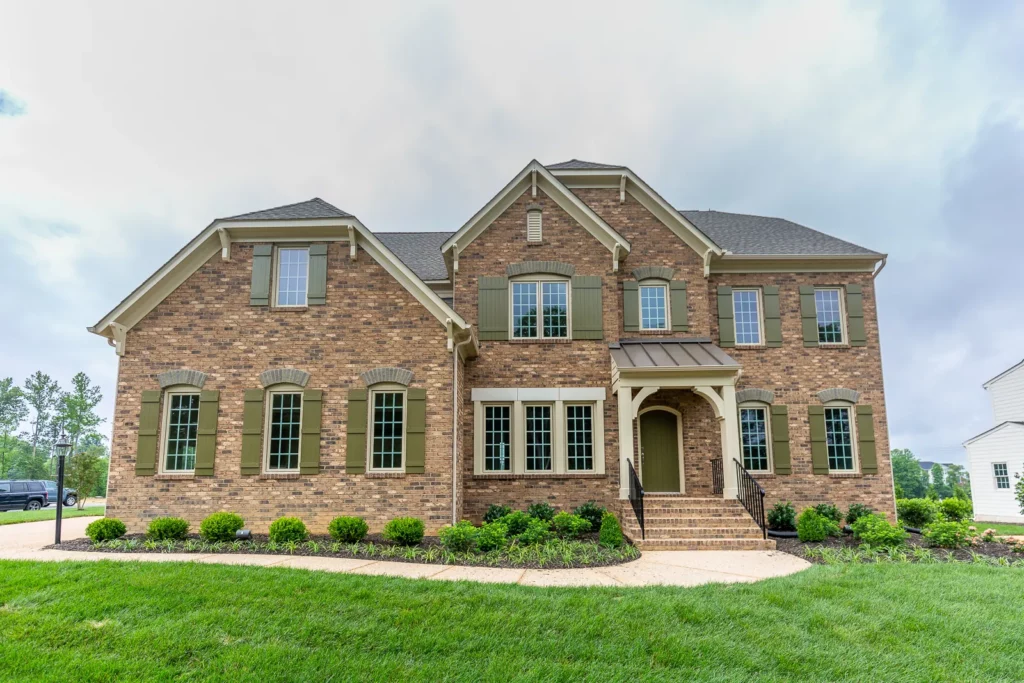 "Honestly, in the past two years with COVID-19, one of the biggest things for us has been the lumber pricing and the committed buys," he said. "All the commodity prices have been up and down, and CBUSA has helped us provide more of a stable pricing structure. That has allowed us to price our homes a little more efficiently for our customers."
Getting to know builders from across the country and learning about their successes has also been vital for Mitchell as he settles into his role as president. Knowing other builders in their market and operating as a team really helps drive their business higher.
Boone Homes has grown from producing 40-50 homes a year to closing 74 homes in 2021 at a revenue of $56 million. They even took home the prestigious All-in award at this year's Power 30 conference in Boston. This award recognized them as the top builder in the CBUSA network.
"I was super surprised that we were getting an award," Mitchell said. "It was only my second Power 30 that I'd been to, so I was pretty excited about it. We were number 17 the year before, so it was a fast move for us. We've been able to use most of the contracts, and it has really helped us."
With all the success Boone Homes has seen as a CBUSA member, Mitchell wants to encourage other small companies to consider joining CBUSA. He now knows that working with other builders – who may have once been considered competitors – is actually the key to growth and long-term success.
"As small builders are trying to grow their businesses, they have the same struggles we did," he said. "They go out and try to negotiate their own contracts on their own with vendors or manufacturing partners. Closing 70 homes a year doesn't seem like a lot to these national partners, but when you group us all together and work as a team, it makes us look bigger, so we can negotiate better."
The CBUSA network allows the Boone Homes team to keep up with the public builders while still building at a smaller scale. Allowing them to continue to offer better-quality homes.
"We're really grateful for the partnership with CBUSA. They've really made it easy for us, and that's really important to our relationship. I really do appreciate that."
Boone Homes bettered their business with CBUSA. You can, too.
Camaraderie. Cost savings. Construction purchasing made easy.
These are just a few of the benefits Boone Homes sees now with CBUSA. These wins can be yours, too.
Apply today and start working alongside some of the best custom builders in the nation.