Tile is used in many ways when building a home – from walls to floors and even pools. They can be simple and functional for everyday life or elaborate and detailed to fit a decorative style. With all the different demands and preferences, you need access to a variety of tile types, shapes and colors to offer your clients.
That's why CBUSA has partnered with Emser Tile, the leading designer, marketer and producer of the world's finest tile and natural stone. Since 1968, they've offered unparalleled service and a wide selection of products which include porcelain tile, ceramic tile, decorative accents, mosaics and more. Each cut-to-size stone is custom manufactured for your specifications.
Emser Tile has a national presence with 78 locations and factory alliances in over 20 countries, while supporting immediate distribution and quick access to products locally. This ensures they can bring the latest trends, technology and innovation to their customers. To further support their customers, they offer exclusive programs to help suppliers, home builders, commercial builders, contractors, architects and designers. These programs ensure you can meet your clients' expectations while keeping your projects on track and within budget.
With tile, each wall and floor serves as a canvas for the personal style of each homeowner to shine. Whether they're going for a simple design or a showstopper, there are several tile patterns and shapes to choose from. We broke down some ideas to inspire your next home build. Here are five of the most common tile shapes clients are loving for their home projects.
1. Circles and squares
These easily recognizable shapes are some of the most used in interior design. Circles and squares can be placed together to create a cool mix-matched design, or squares can be used on their own.
Square tiles are the most common tile shape because they're easy to work with. Builders can easily calculate how much they'll need because square tile can be oriented in many ways because of its equal sides. Squares can be mixed and matched with other tiles of different colors and shapes to create a variety of bold looks.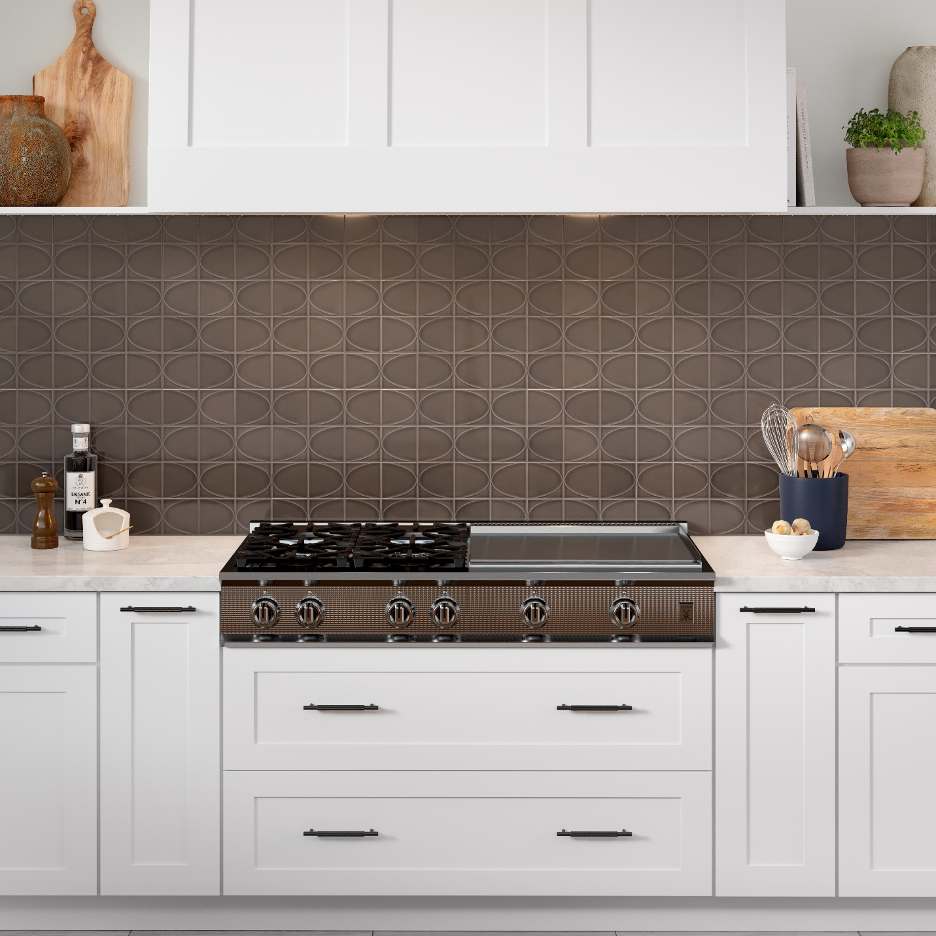 2. Rectangle
Rectangles are also a common shape in tile design. You're probably familiar with the popular subway tile layout. The simple, versatile and elegant proportions are frequently used as backsplashes in kitchens and bathrooms.
This shape can also function well as tile flooring. Rectangle-shaped tile can create multiple looks depending on how you stack them – consistent grout lines create a more contemporary look, while alternating grout lines can create a classic look. Either way, you can't go wrong with this shape.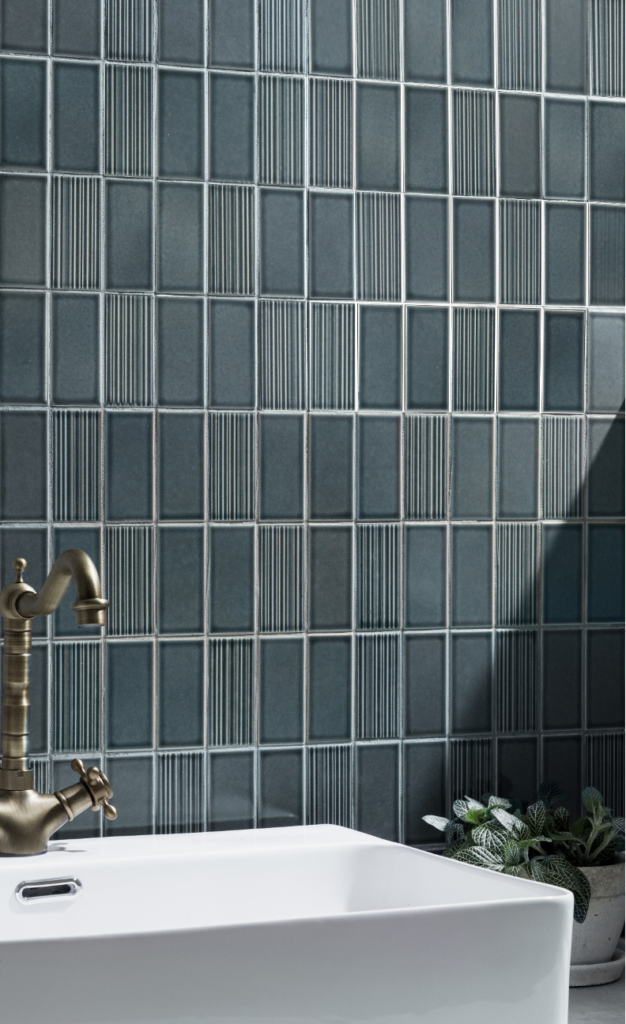 3. Hexagon
The hexagon shape will take you back to geometry class. Each hexagon features the same six-sided shape, but the design is unique. Larger tiles have fewer grout lines to create a cleaner look, and the smaller tiles have more grout lines to add visual texture and complexity.
Hexagons are known for their clean-lined appearance, and they're a beautiful choice for kitchen or bathroom tile in your client's home. This shape creates more of a bold and fun design than squares and rectangles.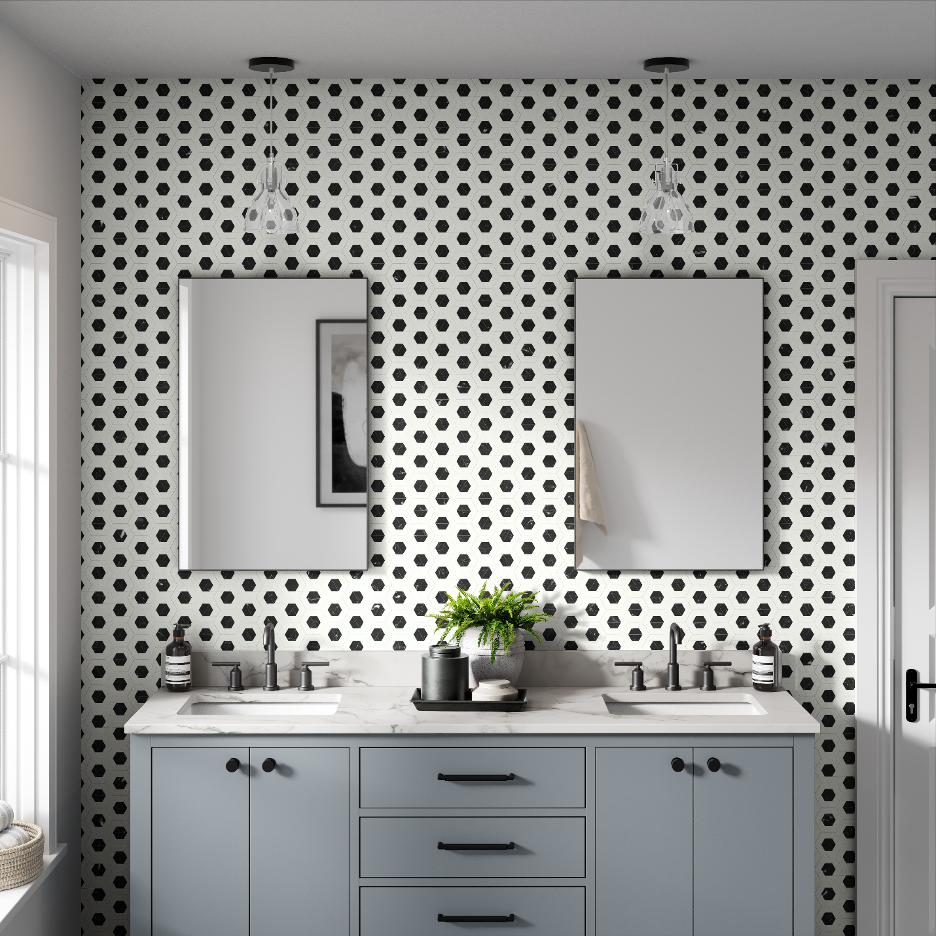 4. Arabesque
Arabesque is a modern and sophisticated design that incorporates symmetry and intertwining repetitive lines. Its unique look honors the heritage of traditional Moorish and Spanish tiles. Today, the colors palettes are often monochromatic unlike the intricate and complex looks of the past. This elegant tile pattern is a timeless choice for bathrooms and kitchens alike.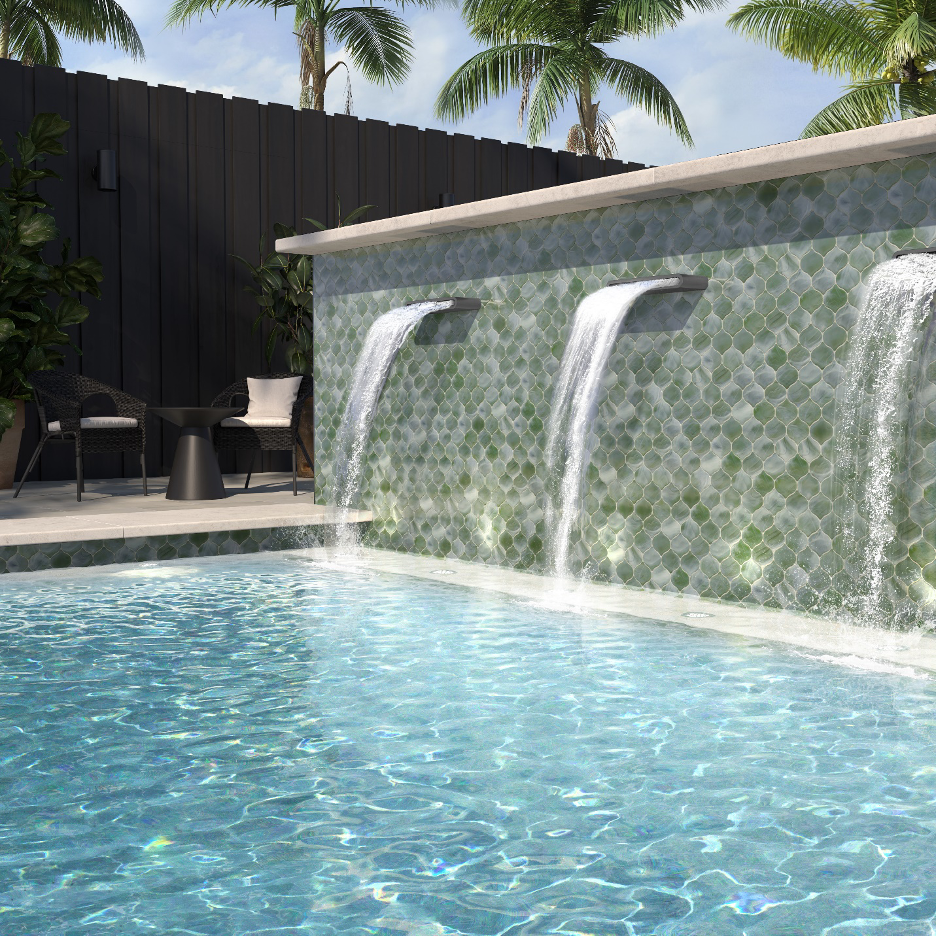 5. Fan
A fan tile, also known as a fish scale or scalloped, incorporates subtle and soft repetitive curves, arches and waves, making it reminiscent to Art Deco design. This tile design is sure to be a showstopper in any home. Although it's less common than the other shapes, the curve and movement of this design can make for a fun twist.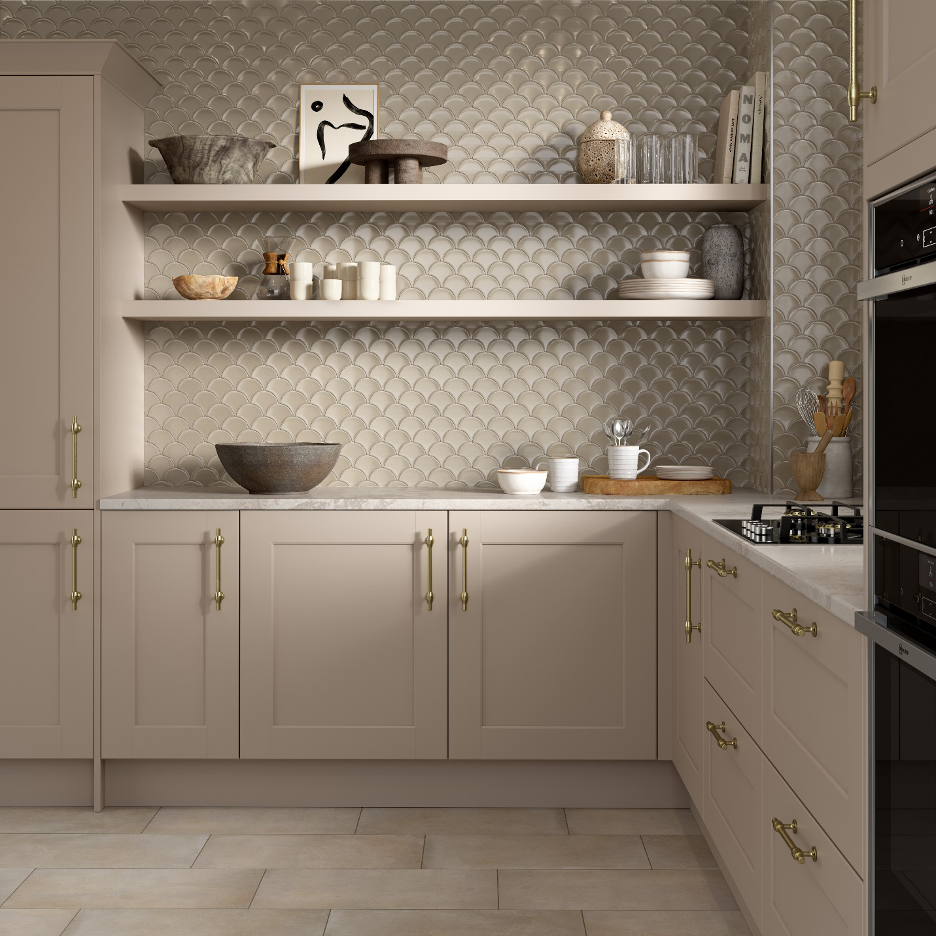 Ready to use Emser Tile as your tile provider for your next home build?
Check out Emser Tile's standout tile shapes for your next build, or browse their full selection of tile options.
The Emser Tile program is available to CBUSA members. Take advantage of the variety of tile shapes that Emser has to offer.
Log in to the CBUSA Member Portal and go to Contracts Central to learn more about this partnership.