Their challenge: Finding opportunity
For Luis Jauregui, it wasn't enough to just play the role of architect. He wanted to do more to bring his projects to life.
"I always had an itch to build the things I designed," Luis said.
So, in 1982, Luis entered the world of construction as a design-builder of custom homes.
His first home ended up being such a success he started adding more and more jobs. Rapidly his Austin, Texas, business began to grow. Now Jauregui Architecture Interiors Construction starts six to eight new custom builds a year, grossing upward of $20 million annually.
Luis prides himself on the design and craftsmanship of his homes. However, that's not the only reason his company continues to find success. With an entrepreneurial mind, Luis constantly looks for opportunities to strengthen his business.
"Sometimes builders who are small to medium-sized stay stuck in their way of doing things," Luis said. "It's important for me to always stay open to new ideas."
The source for many of these new ideas? CBUSA group purchasing organization.
Their solution: Working like a national builder
Luis was familiar with other co-op buying programs before joining CBUSA. However, many of them didn't meet what he was looking for. They relied too much on volunteering and not providing an actual infrastructure to ease procurement processes.
"The founders of CBUSA really thought things out," Luis said. "They put the effort into staffing it with good people … the support has been the key to success for this group. It's what attracted me to the organization when I joined."
For Jauregui, it wasn't too hard to make the switch to CBUSA because they already had a purchasing department with efficient workflows. However, there was still room for improvement. CBUSA allowed them to work better than they already were.
This group purchasing network handles much of the legwork for Luis and its other builder members when it comes to purchasing, negotiating deals, facilitating group buys and working with vendors.
Builders save tremendous time and energy – especially if their company is small or medium sized. It's all about leveraging the organization to think and act like a bigger builder.
"It's like CBUSA is an extension of my team," Luis said.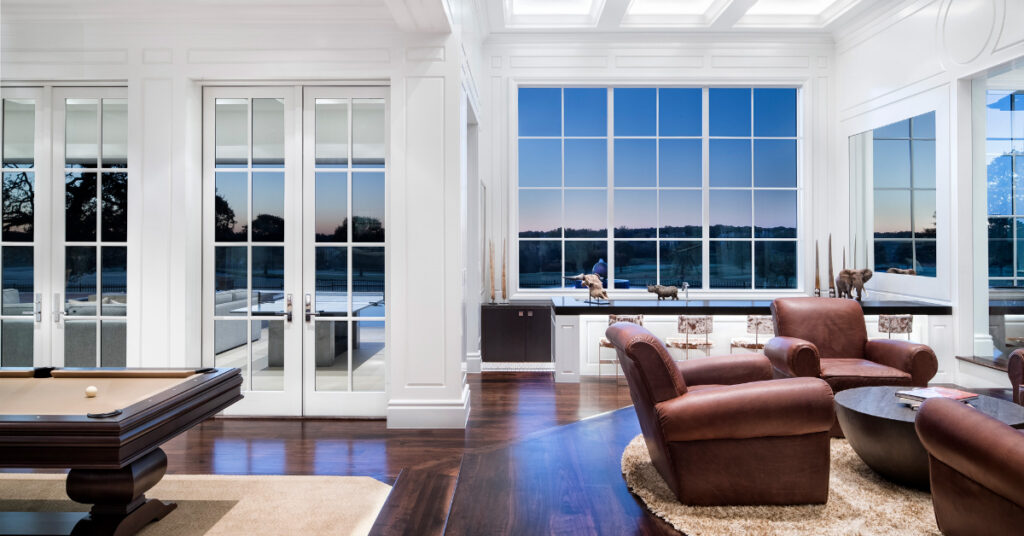 Their success story: Sharing best practices with other builders of their caliber
It's not just the CBUSA staff that acts as support for Luis. The real strength of the network comes from builders working together.
Each month CBUSA local chapters meet to support one another and make purchasing decisions.
During these meetings, chapter members discuss challenges and opportunities they see in the industry and their market. CBUSA provides purchasing numbers and offers the most up-to-date data for the builders to make group buys. In doing so, the organization helps elite builders like Luis procure better rebates and get more competitive pricing than what they could land on their own.
"Group purchasing as one company versus 20 separate companies makes a huge difference. And it just makes decision-making easier," Luis said.
For Luis, one of the biggest benefits to his membership is the camaraderie with other builders. Chapter discussions go beyond just procurement. Group members talk about the best methods of construction, who the best subcontractors are, how to win leads and more.
"Co-ops are always about saving money, but that wasn't the No. 1 draw for me when I joined," Luis said. "I'm a part of many other builder groups; however, this CBUSA group is just different."
"At the onset, we had a tendency to be a little more protective of sharing our subcontractors or our secrets. However, we've found we are all stronger when we work together. There is a good comfort level now with people jumping in and offering support wherever someone needs it."
Luis says anyone who's thinking about joining CBUSA should expect a great return financially. However, the biggest part of the membership for him goes far beyond dollars.
"The payback when it comes to camaraderie is super handsome," Luis said. "The CBUSA local network just adds a greater level of enjoyment to being a builder."
As one of the founding members of the Austin and Houston CBUSA chapters, Luis' business paved the way for others. Their growth gives Texas' smaller builders the confidence needed to hop on board and adopt a new way of purchasing.
"There's a lot of fear around shifting vendors, but at the end of the day, navigating those changes isn't all that difficult," Luis said,
With CBUSA on their side, a builder never navigates change alone. They have an expert team to guide them through every step.
"Sometimes smaller builders rely too much on their salesperson for purchasing," Luis said. "I always felt when you do that, you're a little bit at the mercy of the quality of your salesman. With CBUSA, a builder has more infrastructure to lean on. A smaller company can have CBUSA providing the support to make the process of purchasing way easier."
Follow Jauregui Architecture Interiors Construction's lead – join CBUSA's construction buying group today
Camaraderie. Cost savings. Construction purchasing made easy.
These are just a few of the benefits Jauregui Architecture Interiors Construction sees now with CBUSA. These wins can be yours, too.
To start working alongside some of the best custom builders in the nation, apply for membership today.