Their challenge: Realizing opportunity
It didn't take long for New Leaf Builders to see the impact joining CBUSA had on their bottom line. In fact, all this Charleston, South Carolina, builder had to do was change how they source garage doors.
By getting this commodity through CBUSA instead of old procurement processes, the company netted tremendous savings. They were already getting back what they put into the group purchasing organization – and then some.
"Just changing garage doors tripled our investment for a year," said Alan Degen, director of operations.
That was just the beginning of their success story with CBUSA, too.
"We started switching over more and more products over time," Alan said. "Very quickly my hesitations with CBUSA were squashed. There were so many places we could benefit from just by how we approached purchasing."
Their solution: Leveraging supplier relations and committed buys to expand into a new market
Founded in 2010 by Grant Zinkon and Adam Baslow, New Leaf was just a small local builder doing fewer than 10 builds a year. Since then, they've grown to become a regional powerhouse – expanding their reach to Wilmington, North Carolina – with over 75 builds a year for homes ranging from $200,000 to $2 million.
All that growth has resulted in yearly revenue of more than $45 million. However, this strong and thriving business knows more growth is always possible. It just takes a deep understanding of home building trends and where the industry is heading.
That's easier said than done. New Leaf needed to find a partner that could provide that insight and strong connections.
Enter CBUSA.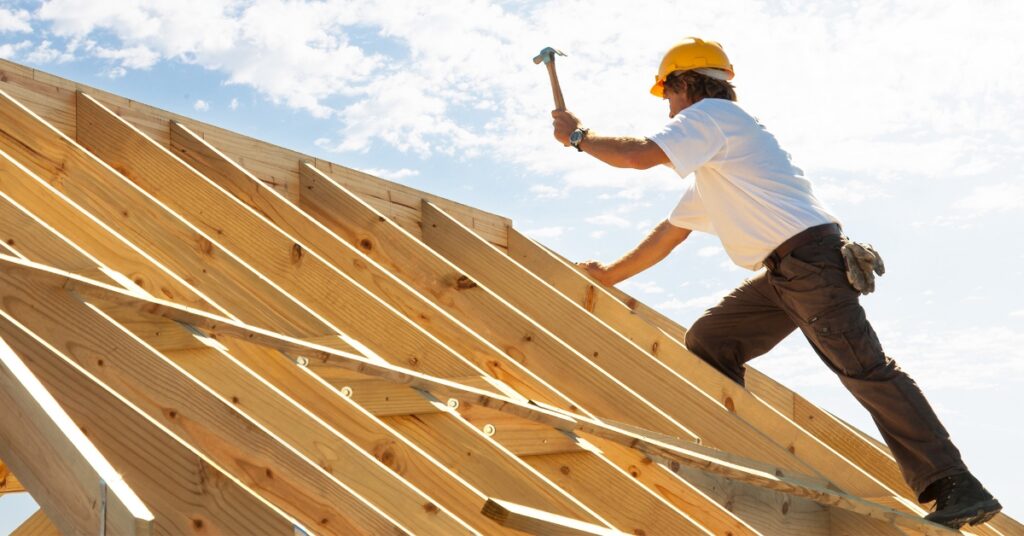 CBUSA became New Leaf's competitive pricing advantage almost immediately. They joined the group purchasing organization in 2019 – and their bottom line has just gone up and up ever since.
"We were able to see our membership pay dividends for us by just making small, simple changes at first – even with something as simple as purchasing garage doors," Alan said.
"This was a very easy product change, and it was very lucrative and beneficial for us. So, we started making changes as it made sense to us."
As they switched more and more products from old vendors to CBUSA preferred vendors and suppliers, the savings started to rack up. New Leaf was even able to bring in some of their previously established relationships into the CBUSA network.
One huge draw for this team is CBUSA isn't an all-or-nothing deal. New Leaf didn't have to forfeit what already worked for them. It was about finding new opportunities then leveraging all relationships for maximum dollar gain.
"We did jump into the program because of how low a risk it was for our business. The commitment as a builder is super low financially," Alan said.
"The most appealing thing is the accessibility to people on the manufacturing side that you won't get anywhere else. I had dinner with the vice president of sales at Lennox. You just don't have access like that as a small local builder without a CBUSA membership."
The network of suppliers in this construction buying group was just one major boon to their bottom line. New Leaf can now avoid the ever-rising material costs impacting many home builders' profitability.
In today's environment, it's harder to save as the price of materials and lumber shoots through the roof. However, through group purchasing, CBUSA members typically save 10-15% on a lumber buy. Even greater than that, group buys lock in prices ahead of time to help provide security.
From a planning standpoint, the ability to easily and accurately forecast financials is just as beneficial as upfront cost savings.
"In the rising cost market, CBUSA provides the stabilization we need," Alan said. "With the contract locks and committed buys, we are doing significantly better."
Their success story: Growing from 40 builds per year to 75
Since joining CBUSA group purchasing organization, New Leaf has seen more than 50% annual growth. It all comes down to having access to resources and connections once thought unimaginable.
"CBUSA has made us more profitable," Alan said. "Our expansion to Wilmington was huge because of our CBUSA membership. It certainly makes it a lot easier to expand."
That's because New Leaf is no longer going it alone. They have support from both the CBUSA team and other leading builders in the area.
Their local CBUSA network meets monthly to discuss group buys, committed purchases, market conditions, pain points in labor issues and anything else they might be seeing. Together, they strengthen each other's businesses.
"We aren't a Builder 20 group," Alan said. "We aren't opening our books, but we are talking about real opportunities on how we can make each other stronger."
Be like New Leaf Builders – join the leading construction buying group today
New Leaf is just one of many CBUSA success stories. It's not uncommon for our elite home builder members to see the type of significant expansion they did. To escalate your growth, apply for membership today.