Their challenge: Finding new opportunities to support continued growth
The team members at Engelsma Homes in Grand Rapids, Michigan, pride themselves on exceeding clients' expectations. The unique abilities of each person combine to achieve exceptional results from breaking ground to home completion.
Ryan Knibbe, partner and head of estimating and business systems, will be the first to tell you that their impressive team of 65 is what makes the company unique.
"We tell our clients and new employees that it's all about the team," Ryan said. "Our company really is about the culture and working together to produce a wonderful home and experience."
From its humble beginnings of building cabinets in a garage, Engelsma Homes has come a long way in 20 years. Ryan's uncle and cousin built their first spec house in the summer of 2003, and from there, the company has continued to grow year after year. Fast forward to today, and their team completes anywhere from 10 to 15 homes a year, all ranging from $1.2 million to $4 million.
As keeper of the books, Ryan knew the business was doing well on its own. But when the opportunity to further support their growth knocked at the door, he knew they should answer.
"We heard about the processes and benefits that come with group purchasing, and we jumped on it," Ryan said.
Company name
Engelsma Homes
Location
Grand Rapids, Michigan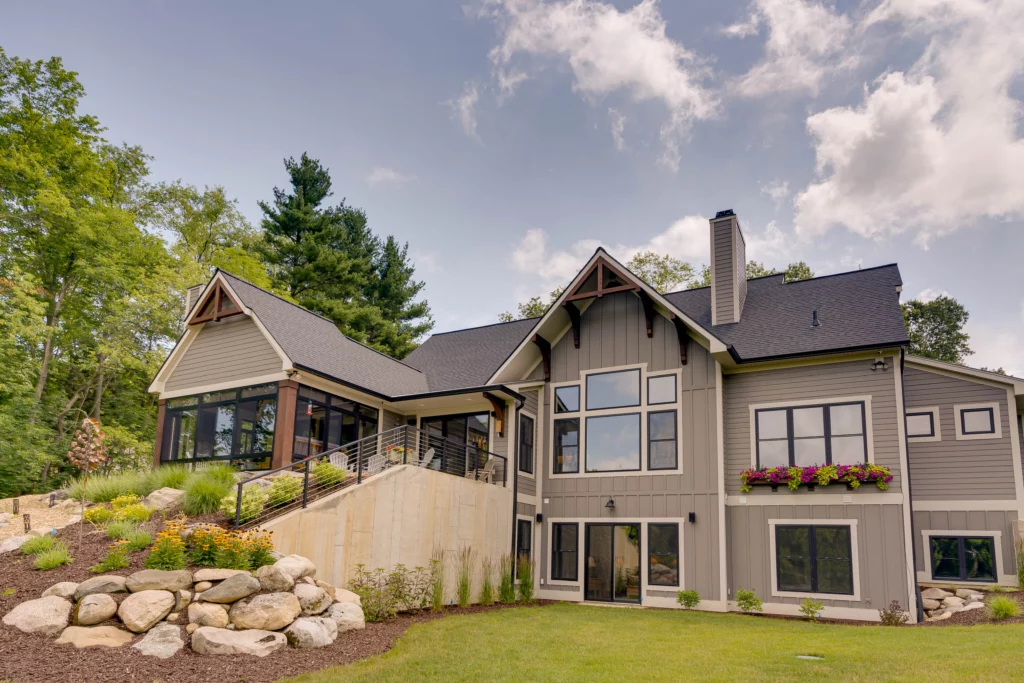 Their solution: Making connections and implementing reporting processes
After CBUSA was highly recommended by fellow builders in their area, they worked to gather a group of eight builders and met with a local network representative to get started.
Right away, Ryan noticed the benefit of purchase reporting – a quarterly process that allows the company to receive rebates from brand partners and suppliers. Not only was it providing cost savings, but it also increased visibility into money spent with each vendor.
"It's pretty revealing at the end of the month to look at the list of the top vendors we're spending money with," Ryan said.
Knowing who their most-used vendors are allows Ryan and his team to prioritize those partnerships and connections that have proved to be even more valuable than cost savings.
"We can see the top vendors we're spending money with and make sure we have a good relationship with them," Ryan said.
Their success story: Seeing more value through relationships and cost savings
Builders often see reporting on materials as inconvenient and a waste of time – when in reality, the biggest challenge is getting a streamlined process established. Once you have a system in place, it's just a matter of submitting your information to CBUSA.
"It's super easy," Ryan said. "For us, it probably takes less than 10 minutes to do our reporting every month."
Ryan runs a report in QuickBooks and exports it to an Excel sheet that automatically adds up what the company spent with each vendor. From there, it's just a matter of inputting those numbers into CBUSA's platform.
By prioritizing reporting and nailing down a process that works, Ryan has saved the business a substantial amount of money.
The company has also seen the benefits of cost savings for brands like James Hardie by purchasing through CBUSA's local vendors.
"We've seen some savings by having three or four different vendors who are all part of CBUSA," Ryan said. "It allows us to price shop and say, 'OK, which one has the best pricing on James Hardie right now?' When in the past, we'd be much less prone to do that."
Plus, by working with other builders from their chapter, the company is able to save through committed group buys as well.
"There were a couple jobs where we were able to purchase the materials before the committed buy reset and went up significantly," Ryan said. "That was very clear savings we were able to get by ordering materials a little earlier while we were locked into pricing we knew was going to go up."
And although the financial benefits of rebates and committed buy pricing with the group are huge – especially with the volatility in the lumber market – they see even more value from supplier relationships.
Through CBUSA, the Engelsma team members have gained several new vendors they wouldn't have worked with otherwise, and they've continued to better their preexisting relationships. For example, even though they worked with James Hardie before joining CBUSA, they've seen an increased value in the connections that being a member provides.
"CBUSA has really helped us develop a better relationship with the reps from James Hardie, especially on the install side of things," Ryan said. "They're quick to stop by a job site and answer a question about installation. It's also made us more aware of their product offerings like their unique architectural line of siding, which has helped us branch in some creative, more modern designs."
And let's not forget about the invaluable support of fellow builders that CBUSA's network offers. There's often anxiety that comes with sharing too much information, but truly, success for one leads to success for all. Community and collaboration should always come before competition.
"The opportunity to collaborate with other builders and learn from each other is huge," Ryan said. "It's about creating better builders. Opening yourself up from working on an island to working with other builders really broadens your knowledge."
"It makes you more well-rounded as a builder."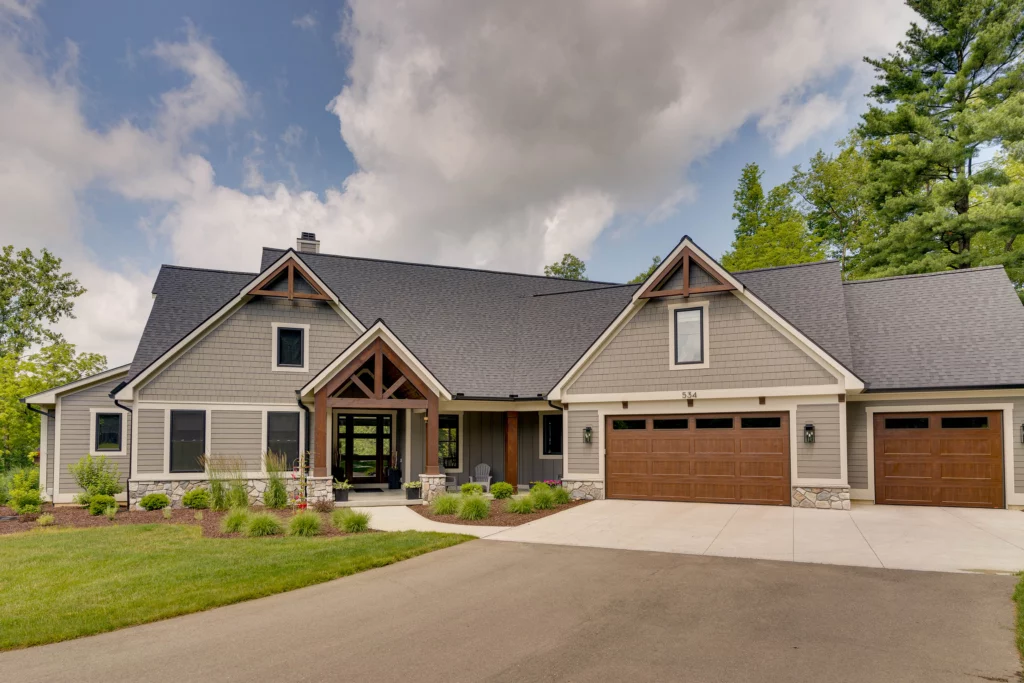 "For us, it probably takes less than 10 minutes to do our reporting every month, and we saved thousands in rebates last year."

– Ryan Knibbe, partner at Engelsma Homes in Grand Rapids, Michigan
Engelsma Homes is achieving more with CBUSA. Are you ready to do the same?
Apply today and start working alongside some of the best professional builders in the nation.