Their challenge: Maintaining a growth mindset
Randy Reitz and Jason Willis started Urban Nest Homes in 2015, serving the Oklahoma City market. They closed five projects in year one, eight in year two, 12 in year three – and the growth hasn't slowed down yet. Now in 2021, they are projected to close on nearly 70 homes.
When asked what contributed most to their success, Randy praises his staff at Urban Nest Homes and smilingly responds, "I mean, I'm super competitive."
But more than that, Randy explains that sustained success is all about having a growth mindset – and working alongside other builders with that same mentality. That's where CBUSA comes in. When joining the group purchasing organization for custom home builders, Urban Nest Homes was introduced to a network that's dedicated to going above the status quo and sharing the secrets on how to get there.
"We joined CBUSA in 2019," Randy said. "It has probably been to date one of the best things we've done for our company. We benefited not only from cost savings and purchasing but with camaraderie and mentoring relationships with other established builders."
Their solution: A group purchasing organization that connects them with other top home builders
While the boom in business was great for Urban Nest Homes' bottom line, more projects meant less time for Randy and Jason to focus on each and every little business detail. About two years ago, the duo realized they needed support to continue their rate of growth.
"We had gotten to the capacity of where Jason and I could handle," Randy said.
The help they needed extended beyond just expanding out the team. They needed support from other experts in the industry to tighten processes and maximize each job's profit margins.
"We realized the pricing we thought we were getting that was so great was really … well, not so good after all," Randy said.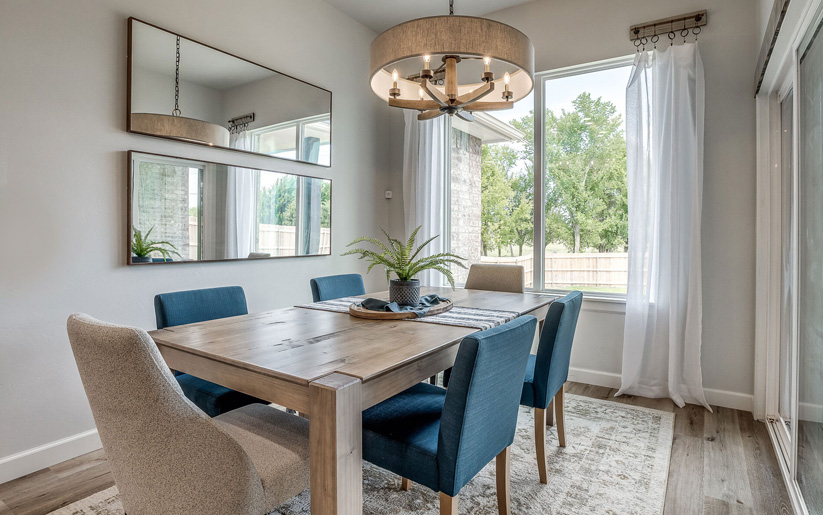 Many small builders put in a tremendous amount of work securing good deals with local vendors. But so often they have no idea how much money they are leaving on the table. After meeting with a CBUSA representative and doing a financial study on some of Urban Nests purchasing plans, Randy and Jason quickly realized they were leaving a lot of money on the table.
"As a small builder, we prided ourselves on the relationships we formed with suppliers and lumberyards," Randy said. "We thought, oh yeah, you know this guy, they are our buddies, and are really trying to take care of us. But pretty quickly you realize that the lumberyard is there to make money, and rightfully so."
Randy has formed many new and deeper relationships through his CBUSA membership. He's found mentoring relationships from other established builders and benefits from the group when discussing best practices, monthly assessing opportunities and challenges in the Oklahoma City market.
"Compared to a lot of the guys in the group, we're still one of the younger businesses," Randy said. "We have a seat at the table with people who've been there before."
The CBUSA network is made up of dozens of chapters across the United States, each one bringing together only the best of the best custom and independent home builders in a given area. Those members meet monthly to share business insights and discuss procurement processes.
But the ability to share knowledge and tackle problems together is only the beginning of what makes these local chapters so beneficial. Price cuts on material supplies bring the type of savings usually only available to the biggest builders. Through group buying from the industry's top manufacturers and recognized brands, Urban Nest Homes is finally getting real deals without having to sacrifice quality.
Randy and his team were introduced to CBUSA by one of his mentors, who touted CBUSA as being different from other buying groups. "The one thing we kept hearing was transparency, transparency, transparency; whereas, other groups around have a reputation for lack of transparency."
From the beginning, Randy was impressed with how easy it was to see and follow the numbers. They always knew when they were getting rebates, where they were coming from and what they were for.
"The reporting and support staff with CBUSA is fantastic."
For Randy, joining CBUSA is like having a full-time employee on staff. Not having to constantly go and make sure pricing is staying where he expects it to stay saves a tremendous amount of time and energy.
"We have go-to experts at our fingertips to support us."
Their success: From new member to becoming top 30 in the nation
"Even though we are young, we're contributing a lot to the group. This past year we made the Power 30 group, which is the top 30 builders in the nation for CBUSA. This was a pretty cool thing to achieve," Randy said.
Today, there are no limits to where Urban Nest Homes could go with CBUSA's support. Though they've cracked the top 30, Randy's ambitions aim even higher.
"Like I said, I'm competitive. So yes, CBUSA is saving us money, and we definitely appreciate that side of it. But, at the end of the day, like every one of those guys in my group or nationwide, I'm trying to be the one to beat," Randy said.
"I think a lot of the builders are kind of wired that way. That makes it fun as well."
Optimize your material purchasing and grow your bottom line
If you see the value in learning and collaborating with other elite builders like Urban Nest Homes, we encourage you to apply to become a CBUSA member. We believe elite home builders deserve the greatest competitive advantages possible – and that's exactly what CBUSA can bring your team. Apply for membership today.